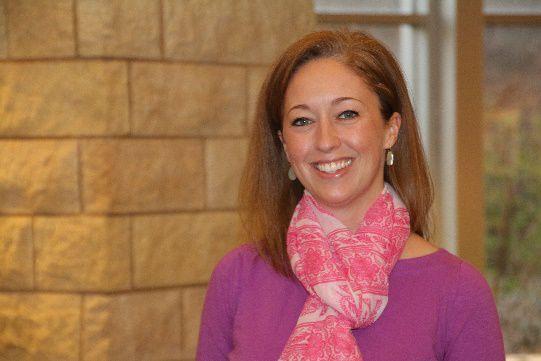 A city of Coon Rapids program has been showcased in a national publication.
The Home for Generations program, both phases one and two, was the subject of a guest article by Kristin DeGrande, Coon Rapids housing programs coordinator, in a recent issue of Revitalization News titled "Revitalizing a community one home at a time in Coon Rapids, Minnesota."
The twice-a-month industry publication, based in Washington, D.C., follows various housing and revitalization issues in the country and the world, focusing on news about projects that reveal the latest revitalization techniques.
DeGrande was contacted about a year ago by Anoka County Commissioner Scott Schulte, who is president of the Coon Rapids Mortgage Assistance Foundation, which provides funding and loans for the Home for Generations II program, after he had met an editor for Revitalization News and talked about the Home for Generations program, she said.
According to Schulte, he ran into the Revitalization News official at a conference, spoke to him about Home for Generations program and "he was genuinely excited" about the program, so Schulte suggested to DeGrande that she contact him.
Schulte, who served on the Coon Rapids City Council at the time the Home for Generations I program was launched, said he's a strong supporter of both programs.
Both programs have provided the tools Coon Rapids homeowners need to enhance their properties, Schulte said. "It's incredibly important," he said.
According to DeGrande, when she got in touch with the Revitalization News editor, he thought a guest article by DeGrande about both phases of the program would be a "great fit" for the publication.
The publication also features before and after photos of three Home for Generations II projects.
DeGrande is pleased with the finished article and "excited" for the exposure for the Home for Generations program in a large national publication, she said.
"The program can be adapted by other communities in the country and tailored to meet their own needs," DeGrande said.
According to DeGrande, the Home for Generations I project was replicated in Fridley and White Bear Lake, but that was easy to track since it was a city-funded program, but she does not know if Home for Generations II has been picked up by other communities because it relies on private investment, with the city only offering financial incentives.
"This is a program that can be adapted and tweaked by other communities, which can add some incentives and refresh it," DeGrande said. "Home for Generations I and II have been very successful in Coon Rapids."
In the article, DeGrande described how Home for Generations I was started by the city in 2009 as "an effort to show current and prospective homeowners how to remodel older style homes to meet the needs of today's families" at a time when the housing market and economy were in a recession.
"The program focused on innovative remodeling ideas that can be implemented with a modest budget," she wrote.
According to DeGrande, the program has allowed the city's Housing and Redevelopment Authority to purchase five vacant, foreclosed homes at a modest price with each home remodeled by a local contractor using innovative ideas and products and showcased to the community through open houses before, during and after the work was completed, attracting more than 8,000 people.
The remodeled homes were then sold by the HRA through a real estate agent.
Building on the momentum and excitement created by the original program, Home for Generations II was created in 2013 to encourage private, major investment in single-family homes with a goal of updating and improving the city's housing stock, DeGrande writes.
Through funding from both the HRA and the mortgage assistance foundation, phase two is structured to provide resources and financial incentives to homeowners who complete large value-added remodeling projects, according to DeGrande.
"Coon Rapids homeowners qualify for the program if their home was built at least 20 years ago, their project is valued at $30,000 or more and their scope of work includes at least one value-added project such as kitchen, bathroom or basement remodels, room additions, adding new bathrooms or covered front porch or changing the interior layout of the home," DeGrande wrote.
The city offers financial incentives such as subsidized, required architectural consultations, rebates on building permit fees and up to $5,000 in grant dollars.
"The financial incentives provided through this program are meant to be a catalyst for homeowners, the spark that can help turn their remodeling dreams into reality," DeGrande wrote in the article.
Home for Generations II is an effective way to address the city's existing aging housing stock and encourage high-quality construction that increases the value of homes and neighborhoods, according to DeGrande.
Since it started in May 2013, 294 applications for the Home for Generations II have been received, 246 architectural consultations have taken place, 106 participation agreements have been signed and 91 projects have been completed with a value of more than $7.1 million, DeGrande said.
The Coon Rapids Mortgage Assistance Foundation is a Minnesota nonprofit corporation managed by a board of nine directors who live or work in the city. It funds special housing programs in Coon Rapids, including down payment assistance and home improvement loans.
Source: https://www.hometownsource.com/abc_newspapers/community/coonrapids/coon-rapids-program-featured-in-national-publication/article_9e611b48-8b7c-11e8-8674-2f795ca8559a.html