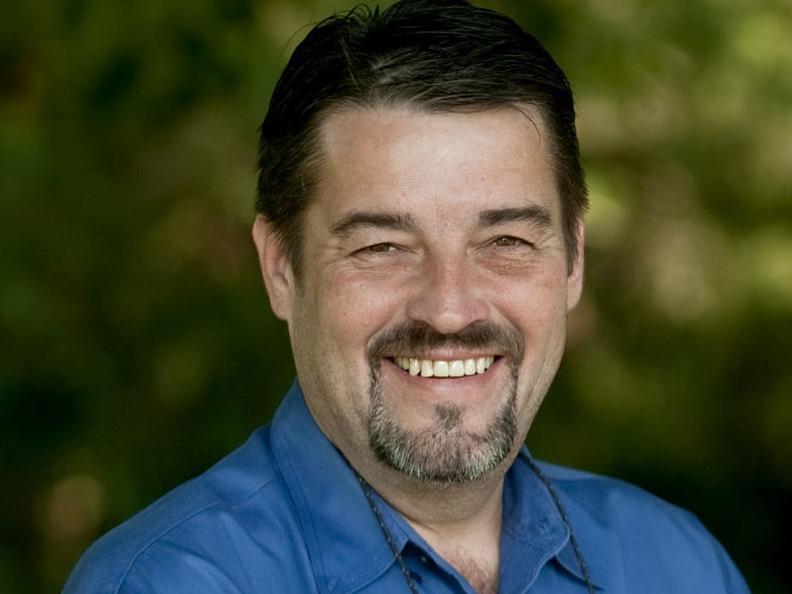 A Forsyth County man was indicted Monday on allegations he defrauded a Winston-Salem couple in a remodeling project and filed false papers with the city of Winston-Salem to get a building permit for that same project.
Tony Ray Hubbard, 52, of the 4100 block of Hubbard Road, was indicted on two counts of obtaining property by false pretenses, one count of obtaining advances under promise to work and pay for same, one count of common law forgery and one count of common law uttering of forged paper.
According to indictments and other court documents, William and Christine Loeffler hired Hubbard for a remodeling project for their house on Cornlough Lane in Winston-Salem in July 2015. The couple wanted Hubbard to expand the eat-in kitchen area, construct an outdoor living area off the back of the house, install a window in an upstairs bathroom, expand the bedroom and remodel the kitchen, according to a 2016 lawsuit the couple filed against Hubbard and his company, Legacy Building & Design Inc., in Forsyth Superior Court.
He lied when he told the couple that he was a licensed general contractor and that he had liability insurance, according to indictments and the lawsuit.
The indictments said Hubbard also lied to the city of Winston-Salem when he filed a surveyor's report saying that there was not a 20-foot sewer easement on the couple's property. The allegedly false surveyor's report was used to obtain a building permit to expand the kitchen, build a large covered porch and construct a outdoor fireplace. The Loefflers said in their lawsuit that Hubbard had already started installing a brick foundation and footings behind the kitchen to prepare for the expansion.
But by November, the couple found out that there was a sewer easement. Hubbard and the Loefflers talked about the issue, with Hubbard promising to fix the problems. But according to the lawsuit and indictments, he essentially abandoned the project. And he stopped responding to the Loefflers, the lawsuit said.
Hubbard also failed to respond to the couple's notice of default and demand for arbitration, the lawsuit said.
The lawsuit said that Hubbard made several misrepresentations on his company's website, failed to get other permits he needed for the project and ultimately failed to complete the project according to the terms of the contract.
According to the lawsuit, at least three other homeowners were defrauded by Hubbard, and Hubbard targeted homeowners over the age of 60. The lawsuit also said Hubbard lied to the couple about being hospitalized when asked why he didn't respond to their questions about his work. The lawsuit also said that Hubbard "made material misrepresentations to the North Carolina General Contractor's Licensing Board in order to procure … a general contractor's license." Hubbard also misrepresented his educational background by "stating that he has a divinity degree in order to gain people's trust."
A Forsyth County judge awarded a default judgment of $222,661 on July 31, 2017, against Hubbard and his company after Hubbard failed to respond to the lawsuit after a certain period of time.
Another Forsyth County judge awarded another default judgment of $55,606 against Hubbard, Century Builders Group and Inspire Life and Home Inc., following a lawsuit alleging problems with work Hubbard did in remodeling a bathroom that was supposed to be handicap-accessible. Siblings Lisa Law and David Law hired Hubbard to remodel the bathroom for their disabled father. The lawsuit alleged that Hubbard did a poor job with the project and misrepresented himself as a licensed general contractor.
No court date has been set in Forsyth Superior Court.
Source: https://www.journalnow.com/news/crime/forsyth-man-indicted-for-defrauding-winston-salem-couple-and-city/article_b0b776cb-140a-5616-84f7-30c3f90d2876.html