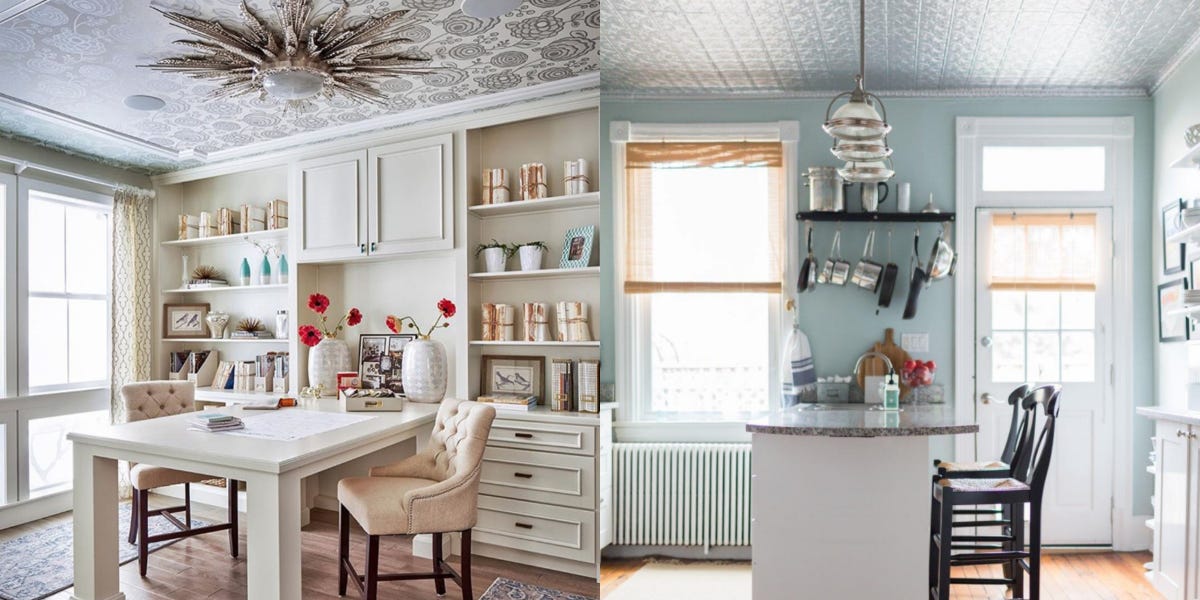 [poll id='53df00b7-cc31-4d05-9824-80702525c0c2_0′ type='text' question='QUICK! How many walls are there in a standard square\/rectangular room?' answer1='Uh, four?' answer2='This is a trick question, obviously 5.'][/poll]
If you took the poll above, I'm going to predict that many of you will vote for the first option, and I don't blame you. But here's the deal: If you chose that answer (as I would have a few days ago), you're neglecting a serious opportunity to liven up your house.
New York City's "Contractor to the Stars" and Million Dollar Contractor star Stephen Fanuka — who has a long list of A-list clients, like Bruce Willis, Tina Fey, BeyoncĂ©, and Michael J. Fox — wants you to scream this from the rooftops: "The ceiling is your fifth wall."
Once you see some of these ideas, you'll understand his point. A creative ceiling can completely change the look of a room, taking a space from so-so to stunning.
Source: https://www.housebeautiful.com/home-remodeling/interior-designers/g22577414/stephen-fanuka-interview-ceiling-renovations/