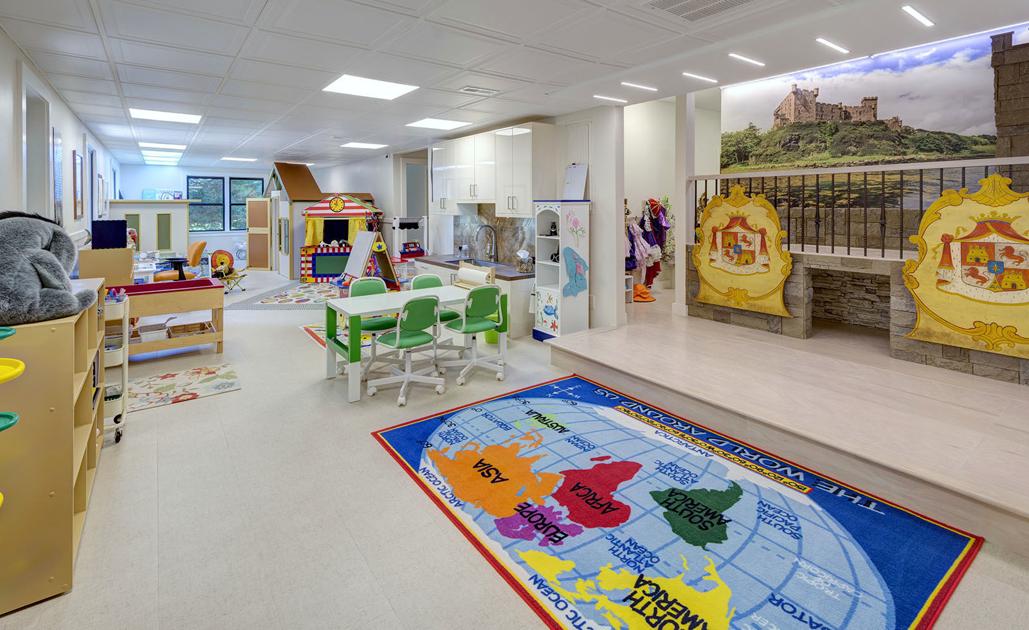 NARI Atlanta, the local chapter of the National Association of the Remodeling Industry, will present its ninth annual Tour of Remodeled Homes Sept. 15 from 10 a.m. to 4 p.m.
A number of private homes transformed by NARI Atlanta members throughout the city's northern suburbs will be open to the public, with the remodeling teams on hand to discuss each project and answer questions. The tour is self-guided and will be held rain or shine.
Two homes in Dunwoody and one in Sandy Springs are included on the tour. Its homes have been remodeled by the following NARI members:
n Harbour Towne Construction Inc. (home in Dunwoody): The homeowners wanted to upgrade their kitchen with new cabinetry and appliances. Harbour Towne Construction redesigned the kitchen to open it up to the living room and added a large kitchen island along with new cabinets. In addition, a portion of the garage was closed in to create a mudroom. The beautiful new kitchen features expanded counter space, higher-end appliances and a much better flow for cooking and entertaining. The remodeling project includes work by NARI Atlanta members Dove Studio Kitchen & Bath and Wellborn Cabinet.
n Master Home Remodelers (home in Sandy Springs): This mid-century modern home owned by a NARI contractor boasts a number of beautiful and unique architectural features. Portions of the interior, however, were showing their age. Tour attendees will see the dramatic transformation of an outdated master bath into a beautiful and relaxing new space.
n Weidmann & Associates Inc. (home in Dunwoody): The homeowners wanted to transform their outdated, nonfunctional basement into several distinct areas, including a man cave, a playroom for their young grandchildren and a private guest suite. Much of the design phase was spent determining the best way to maximize the space as well as to ensure that the guest suite and kitchen could accommodate the homeowners and guests of all ages.
n Decks and More Inc. (home in Marietta): A dramatic vaulted roof and deluxe outdoor grill area were added to maximize the existing patio space. Beautiful stonework enhances the luxurious indoor-outdoor feel of the new exterior living space. This remodeling project includes work by NARI Atlanta member TimberTown Lumber Yard.
n Neighbors Home Remodeling (home in Marietta): The home was updated by removing the wall between the kitchen and great room and completely renovating the kitchen. An island, 48-inch commercial range and built-in refrigerator complete the transformation. A butler's pantry was also added to increase character and functionality. This remodeling project includes work by NARI Atlanta member TrueSource Home Specialties.
"For nearly a decade, the NARI Atlanta Tour of Remodeled Homes has been the premier resource for metro Atlanta homeowners planning or considering a remodeling project," Kathryn Stempler, executive director of NARI Atlanta, said in a news release. "We try to showcase a variety of remodeled homes on the tour so attendees can see refinished basements, updated kitchens and baths, whole-home remodels, porches, decks and more. The tour is a wonderful way to gather ideas, giving people an incredible opportunity to connect with the remodeling teams who will be at each home and eager to answer questions."
Tickets are $20 in advance (through Sept. 14) and $25 on the tour date. They are available at www.atlantaremodelingtour.com and at each home on the tour during the event. A portion of the tour proceeds will be donated to Camp Sunshine, a camp where kids with cancer could be kids again.
Source: https://www.mdjonline.com/neighbor_newspapers/northside_sandy_springs/community/dunwoody-sandy-springs-homes-featured-on-remodeled-homes-tour/article_a075e258-a6a5-11e8-baa5-2b4c8294d850.html