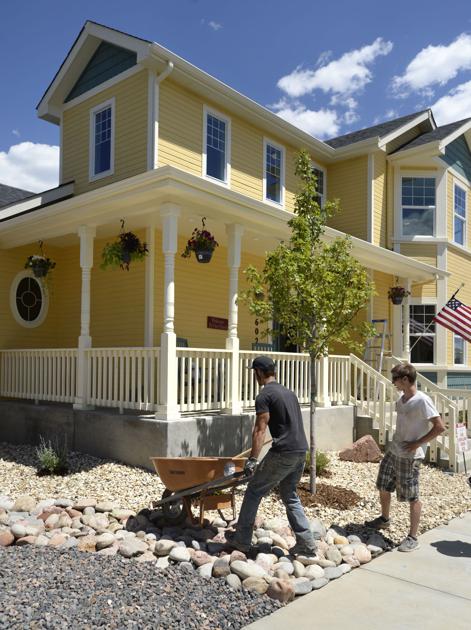 Homebuilders love a parade, especially when it showcases their industry.
Tickets go on sale next week for the 64th annual Parade of Homes, scheduled for Aug. 3-19 and sponsored by the Housing & Building Association of Colorado Springs.
The event spotlights innovations and trends in home construction but also gives the public a chance to learn the latest about appliances, interior design concepts, building materials and finishes, landscaping and the like. The information comes in handy for consumers even if they're just remodeling or adding on, instead of purchasing a new home.
Although the pace of Colorado Springs-area construction is booming and, based on year-to-date activity, could reach its highest level in 13 years, industry leaders say the event remains a strategic tool to boost homebuilding.
"The builders find that it's a great marketing resource for their products," said Mike DeGrant, a land development consultant and this year's HBA board president. "The public sees it as a great way to see new technologies, new innovations, new colors, all the new features of homes."
Smart technologies are expected to be of increasing interest to consumers as companies add new gadgets and devices to make home life easier, DeGrant said.
Along with what the public sees and learns, builders will use the event to gauge what consumers want in their housing purchases.
"We get feedback from the public," DeGrant said. "It tells us what they're looking for and what they like."
This year's Parade of Homes features 37 homes by 27 builders. The homes are in three featured communities — Banning Lewis Ranch, Flying Horse and Gold Hill Mesa — and 17 additional areas around El Paso County. Prices of homes in this year's parade range from the mid-$200,000s to $2.8 million.
Source: https://gazette.com/business/annual-parade-of-homes-showcases-new-homes-new-ideas/article_aea31e9e-86da-11e8-a5f8-97c7c8c1d782.html