No one bought the business after she decided to retire and put it up for sale.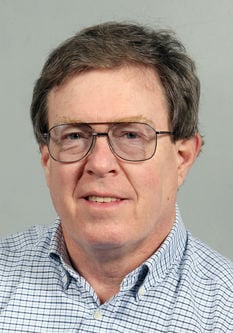 STEVE CAHALAN | For the La Crosse Tribune
So after 26 years, Margie Wanek said last week that she will close her Stamp 'Äėn Hand store in downtown La Crosse by the end of this month.
The store at 200 S. Fourth St. sells paper craft and art supplies such as rubber art stamps, along with greeting cards, journals and decorative items. Wanek began selling rubber art stamps in 1991 from her home. Stamp 'Äėn Hand opened in 1992 at 123 S. Fourth St., and moved to its current, larger leased location in 1994.
Several months ago, Wanek announced her plans to retire and said the business was for sale. The store now has close-out prices on most of its inventory and also is selling retail display racks and equipment, she said last week.
Wanek said the store will close by the end of August, but the exact date hasn't been set.
Once it closes, Wanek said, she can be reached by email at stampnhand@charter.net for custom stamp orders, custom orders for handcrafted items such as gifts and greeting cards, craft sale locations or to request small group classes. For more information, call 608-784-1234 or visit www.stampnhandlacrosse.com or the store's Facebook page.
A new open-air chapel for weddings, an updated event center and newly remodeled cabins will be featured at an open house from 1 to 5 p.m. today at Winnebago Springs near Caledonia, Minn.
The wedding venue, event center and cabin rental business opened in late July at the former Camp Winnebago at 19708 Camp Winnebago Road.
Camp Winnebago opened in 1968 to provide children and adults who have special needs with a place to recreate, gather, have new experiences and enjoy nature. It closed a year ago and was purchased last fall by brothers Dustin and Darin Meyer, who are nearby dairy farmers.
'ÄúWe'Äôve been fixing up and remodeling what was there,'ÄĚ Dustin'Äôs wife, Rachel Meyer, said last week. 'ÄúThe cabins are up and running and ready for rent'ÄĚ and the new 'Äúair chapel'ÄĚ 'Äď which has a roof and open sides 'ÄĒ has been completed and recently hosted its first wedding, she said. The Meyers hope to add more cabins in the future, she said.
The event center and cabins will be open year-round, while the 'Äúair chapel'ÄĚ will be used mostly from spring through fall, Meyer said.
By offering cabin rentals year-round, Meyer said, 'ÄúWe'Äôre trying to be available to people like hunters, wedding guests and people who want to get away for the weekend.'ÄĚ
Lauren and Alan Wright plan to open The Wright Place bar and restaurant by Sept. 1 at 44 Main St. in downtown Black River Falls.
Lauren previously worked at the last two restaurants at that building 'ÄĒ Donna K'Äôs Bar and Family Diner, which closed in March; and Traveler'Äôs Tales, which closed in 2015.
The Wrights are extensively remodeling the two-story brick building, which they bought in July. 'ÄúI'Äôve always loved this building,'ÄĚ Lauren said. 'ÄúIt'Äôs got a lot of history (it was built in 1912) and I'Äôve always wanted to run my own restaurant.'ÄĚ
The Wright Place will serve breakfast, lunch and dinner seven days a week. 'ÄúWe want to have a waffle bar on weekends,'ÄĚ Lauren said. The lunch menu will include such things as burgers and wrap sandwiches. And the dinner menu will have fare such as seafood and steaks, as well as ribs, pork and brisket smoked on the restaurant'Äôs new smoker.
The Wrights also will access to the building's second floor, which hasn't been used for several years. It will have a game room and a banquet hall that's expected to seat at least 100 people. The second floor will open sometime in the near future, Lauren said, after it undergoes a major renovation.
Also in Black River Falls, Danielle Stiehl recently opened Gathering Grounds at 437 N. Water St., where the Molly's Rude Awakening coffeehouse closed two years ago.
'ÄúIt'Äôs a coffeehouse, a place for lunch and a gift shop,'ÄĚ Stiehl said of her business, which opened May 25. It serves coffee, tea, smoothies, blended creams, Italian sodas, baked goods, soups, salads and sandwiches. And the shop has a large assortment of unique gifts, such as candles, lotions, soaps, journals, greeting cards, wall signs, dip and sauce mixes, caramels and handbags.
So far, the most popular lunch sandwiches have been chicken bacon ranch, and avocado chicken. Gathering Grounds also has other lunch sandwiches, as well as breakfast sandwiches.
'ÄúIt'Äôs been going well,'ÄĚ Stiehl said. 'ÄúThe community has been very supportive.'ÄĚ Stiehl said her parents bought the former Molly'Äôs Rude Awakening building, and she leases it from them. Stiehl plans to hold a grand opening celebration 'ÄĒ perhaps in September 'ÄĒ after repainting the building'Äôs brightly-colored exterior.
Gathering Grounds is open from 7 a.m. to 5 p.m. Monday through Friday and 8 a.m. to 2 p.m. Saturday and Sunday.
Karen Bressi has moved her All Glazed Up! paint-your-own pottery studio from 205 Pearl St. to the building at 313 Pearl St. that also houses her Generous Earth Pottery and her Creative Canvas and Board businesses.
'ÄúIt made sense to consolidate and have everything in one building,'ÄĚ Bressi said last week, explaining why All Glazed Up! moved in late May. 'ÄúIt'Äôs been great for cross-marketing'ÄĚ the three businesses.
With the move, Bressi said, she also has created two new party rooms in the building at 313 Pearl St. For more information about All Glazed Up!, visit www.allglazedup.com or its Facebook page.
Floors2Me LLC will open Wednesday at its new location at 1542 Rose St., across from A-1 Glass Co. in La Crosse. It's moved there from the previous location at 1521-23 Caledonia St.
Jose Carmen Vera Mendoza owns the business. He and Sandra Moe operate it and plan to have a grand opening celebration in early September. Floors2Me sells and installs all types of carpet, luxury vinyl, tile, hardwood, cork and laminate flooring, Moe said.
'ÄúWe are family-owned and operated; are fair and do honest work and will price match competitors,'ÄĚ she said.
'ÄúIt'Äôs easier to find and we have a larger warehouse space,'ÄĚ Moe said of the reason for the move to the new location.
For more information, call 608-615-1004 or visit the flooring firm's Facebook page.
Dynamic Lifecycle Innovations is the new name of the former Dynamic Recycling. The Onalaska-based company announced the name change on Aug. 2.
'ÄúThe Dynamic Recycling brand has served us well for 11 years,'ÄĚ said Miles Harter, Dynamic Lifecycle Innovations CEO. 'ÄúWith that, it no longer best represents all of the value we offer our customers. E-cycling was just the start. The Dynamic Lifecycle Innovations name better reflects our dedication to providing our clients customized, secure and cost-effective solutions for all stages of the IT lifecycle, including e-recycling, materials recovery, refurbishment or decommissioning outdated IT assets.'ÄĚ
The company said the name change encompasses all of its locations and divisions, including its flagship, Dynamic Recycling; its information technology asset disposition division, Dynamic ITAD; and the information technology hardware sales corporation Minnesota Computers.
Source: https://lacrossetribune.com/business/local/steve-cahalan-stamp-n-hand-will-close-by-end-of/article_5498e763-a7be-5636-8abe-88e327ca7229.html