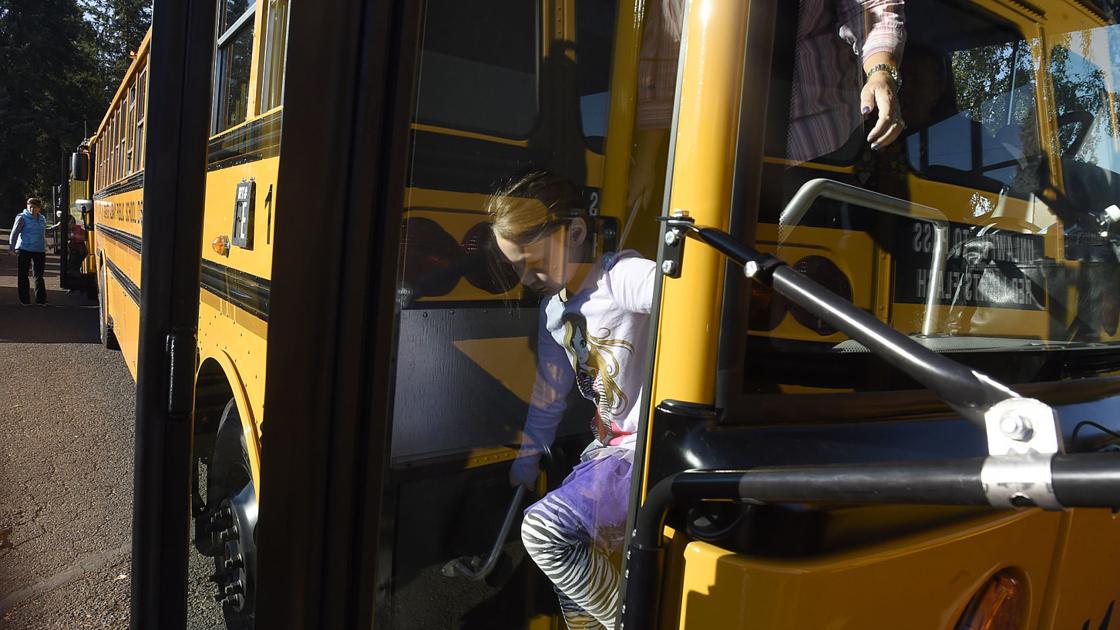 Tuesday was Open House day for most schools in the Lebanon Community School District. Classes resume Wednesday. Other mid-valley districts welcome students back Sept. 4.
A look at what students can expect as they head back to class:
Buildings: All will be up and running, in spite of construction at several schools plus vandalism cleanup at Lafayette Elementary School. Students will notice interior remodeling at Lafayette, including hallways and bathrooms. Oak Elementary School has new playground equipment, Albany Options School is installing new gym equipment, and South Albany High School has added some fencing.
Personnel: Nate Muñoz starts his first year as interim principal of South Albany High School, with Gina Ayers as assistant superintendent. Tristan Heisley succeeds Ayers at Calapooia Middle School. Stevie Drake is the new assistant principal at Memorial Middle School. Marshall Jackson is back at North Albany Middle School, and Jordan Radke is assistant principal at Timber Ridge School. At the district office, Sue Luthra is now director of elementary education.
Programs: All elementary schools will use a new approach for planning and initiatives known as CHAMPS, which stands for Conversation, Help, Activity, Movement and Participation.
Buildings: Roughly 34 sixth-graders each will remain at Green Acres and Cascades elementary schools this year, which meant some rearranging. Cascades is making a music room out of its computer lab.
Personnel: Jordon Ford is now principal at Hamilton Creek and Michael Hillman and Kevin Van Zee will be co-principals at Seven Oak Middle School. Bo Yates remains interim superintendent, assisted by Jennifer Meckley. Rachael Cannon is the new director of alternative education.
Programs: Cascades is welcoming a new social-emotional learning program, which will be housed in the school's old music room. The district has increased lunch prices by 25 cents but all in-town elementary schools provide free lunch.
Sweet Home
Buildings: Hawthorne Elementary improvements will be ready to go for the start of the school year. Gerding Builders of Corvallis is near completion of a seismic retrofit project to upgrade the school to life safety standards in case of a major earthquake. The seismic project is funded by a grant from the Oregon Infrastructure Authority. Separately, the Sweet Home School District facilities team has been hard at work making the school more secure. This project includes constructing a security vestibule entrance adjacent to a renovated front office area. The project also includes improvements to aid in visual surveillance, a new health room and adding a small conference room. A timber-frame covered entryway will also be added to the school. Holley and Foster Elementary design plans for similar seismic and safety and security upgrades are underway. Electronic key card systems installed throughout the district are also in progress.
Personnel: Sweet Home is welcoming 17 new teachers this year to the district. Administratively, assistant principal Mark Looney will be taking on athletic director responsibilities for Steve Brown, who retired. Chris Hiaasen is stepping into the role of assistant high principal of curriculum and instruction. Kristen Adams is the high school's new high school success coordinator. Anne Knight is stepping into the role of high school and district assessment and data specialist as a teacher on special assignment. Stacey Jubb has also been hired as a teacher on special assignment to lead K-6 literary initiatives in the district.
Programs: Last spring, Sweet Home developed its next five-year strategic plan. Goals include continuing to increase student access to college credits and career-technical programs and to promote more student participation in clubs and athletic programs.
Source: https://democratherald.com/news/local/education/a-new-year-roundup/article_3bac132a-36bc-5dd6-a086-ab084bf54def.html