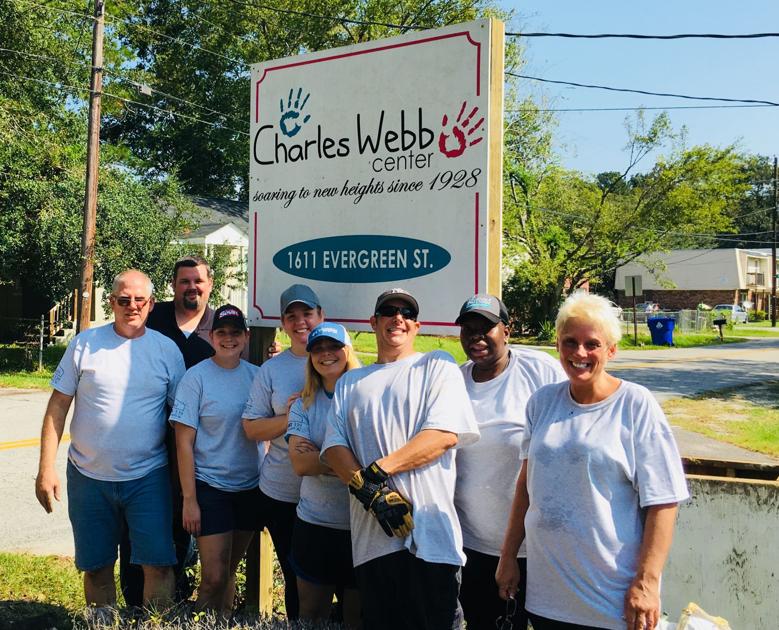 Surrounded by a sea of new construction, it is easy to see the intrigue associated with rehabbing a house — particularly in an area steeped in history such as Charleston.
Thanks in part to television shows like HGTV's Fixer Upper and Good Bones, there is a growing interest in the renovation of old, existing, and in some cases dilapidated, properties.
"A big mistake that people make when it comes to a home rehab project is thinking the process is as simple as it looks on TV," said Travis Mercer, owner of Summerville-based company Heart Pine Homes. "We receive a lot of calls to finish or re-do projects because a DIYer got in over their head."
Rehabilitating a home is no easy feat and should not be taken lightly. However, with proper planning and preparation, it can be done.
The first step is to start with the end in mind.
"The first question we ask potential clients is how long they plan to stay in the home — is it their forever home or would they like to sell in the next few years?" said Mercer. In some cases, the home may be an investment property.
Before planning out what projects they'd like to complete, a home rehabber should ask himself that same question. The purpose of the property will drive the overall vision. That vision should be used to create a budget and a schedule to serve as a guide throughout the project.
Summerville-resident and self-employed general contractor Trent Fasnacht has more than three decades of experience in the construction industry, but it wasn't until 2000 when he purchased his first condemned home. He's been hooked ever since.
In 2016, Fasnacht received an award from the Summerville Preservation Society for the rehabilitation of 308 Simmons Ave. — a project that was featured on the DIY Network television show "American Rehab: Charleston."
The rehabilitation process for two additional homes in nearby St. George was later documented for a show that aired on the same network titled, "Restoring Charleston."
The Appleby House had not been lived in for around 50 years, and The Cottage had been vacant for about a decade.
Known as the "Houdini of Homes," Fasnacht says to think long and hard about how much money and time it will take and be ready to push yourself to hit those targets.
"I suggest doubling both of these critical estimates," he added. "Renovating a house is an awesome adventure, but unexpected things will always happen. That's part of the fun."
One way to limit unexpected issues that may negatively affect your budget or timeline is to outsource the more complicated parts of the project like plumbing, electrical, HVAC or roofing. Request quotes from multiple vendors to make the most of your budget.
Whether you take on the entire project yourself, hire professional contractors to execute your vision, or simply call on subject matter experts as needed, the end result will be equally as gratifying.
In his experience, Fasnacht believes taking a do-it-yourself approach, even when it comes to lofty tasks that one may not be experienced in, is not the biggest mistake first-time rehabbers make. Instead, it's focusing too much on the schedule and inadvertently blowing the budget.
"Time and money are the yin and yang of the project," he said. "They work together in a give and take way."
The kitchen and bathrooms should be the key focus of your project whether you are renovating for personal use or flipping for profit. However, for a rehab project to be successful, you will also need to think beyond the four main walls of the home. Garages, outbuildings and exterior landscaping are significant components.
A current example of a large-scale project is the renovation of Benjamin's Way — a North Charleston transition home for men recovering from drug addictions.
The renovation, which began this month, is part of Lowe's Heroes program and is funded by Lowe's Charitable Education Foundation. Each store is allotted $2,500 to select a project based on the needs of the community.
Employees from all eight of the Charleston area Lowe's stores and the company's Charleston Delivery Terminal are donating their time and 100 percent of the materials needed to completely renovate this home. Upon completion, the home will house up to 15 residents at a time.
"Benjamin's Way was chosen because their vision is similar to Lowe's, both are here to help people love where they live," said Kim Christie, assistant store manager of Lowe's in West Ashley.
The project is expected to take seven weeks to complete and includes a complete renovation from windows and doors to exterior siding as well as the interior.
While each home is unique, the average length of time to complete a full-scale rehab ranges from four to eight months. The condensed timeline for the Benjamin Way project is only possible due to the number of skilled laborers.
The true number of participating store associates is hard to predict, as all hours given toward the project are voluntary. Based on interest and past participation in other community service projects, the project team expects to have over 100 associates working an average of eight hours each.
"We hope to turn the home over as move-in ready," said Christie.
The newly renovated Benjamin's Way home will be unveiled during a ribbon cutting ceremony later this fall.
Source: https://www.postandcourier.com/features/home-rehab-projects-typically-take-months-lowe-s-employees-will/article_7bd27cb0-bc1f-11e8-8518-771c39d755c7.html