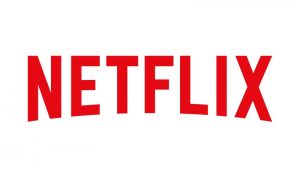 The Netflix original series "Stay Here" debuts today, shining a new spotlight on the vacation rental industry. The show features well-known interior designer and TV personality Genevieve Gorder and real estate expert Peter Lorimer showing short-term rental owners how to update their properties and increase their profits.
Gorder is a two-time Emmy nominee known for her role on TLC's "Trading Spaces" and several other home design shows. "I look for the diamonds that need a lot of polishing," she says in an episode.
Lorimer is the CEO and broker behind PLG Estates, a firm in Beverly Hills, California with a self-described "punk rock" approach to real estate and a specialty in short-term rentals. The agency lists 12 high-end properties available for rent around the Los Angeles area from $550 to $5,625 per night.
In the eight-episode season, the pair travel to unique properties around the country, from a Seattle houseboat in episode one to a vineyard cottage in episode five and a DC firehouse in episode eight. They help "vacation rental owners transform their one-star disappointment to a five-star stay," Gorder says in the show's introduction.
"We'll create moneymakers for homeowners and a memorable experience for their guests," Lorimer narrates. The hosts introduce each city with a brief history of its rental market or tourism landscape and vacation rental data from AllTheRooms, including total rental units, average nightly rates, and annual revenues. This sets up how the hosts can make each property more competitive in its market.
They do so through total renovation of both the property and the owners' marketing strategy. While Gorder revamps the property's design and adds features designed for guest appeal, Lorimer teaches the owners about branding and pricing. The show's format is similar to that of many popular home renovations shows: homeowner has a drab property that's not netting them the value it could, then a design-real estate duo enters the picture to save the day.
Along the way, homeowners learn how to add amenities, local experiences, and marketing tactics to make their guests happy and earn more money. At the end of the episode, the homeowners are surprised with a magazine-worthy home reveal and rental rate suggestions that meet their financial and occupancy goals. What the Netflix series leaves out are the challenges to home renovations and short-term rental management, either real or contrived for cameras.
Gorder, or "Gen" as Lorimer calls her in the show, kicks the homeowners out to revamp the property with contemporary design, stocking it full of both Instagram-worthy features and amenities that guests are looking for. Think Pinterest-popular chunky knit blankets, market lights, vintage pieces from local antique shops, and fire pits in front of a sweeping vista.
Meanwhile, Lorimer arranges curated local experiences and uses them to teach the homeowners introductory marketing strategies. In the houseboat episode, he explains SEO and pay-per-click advertising. With the vineyard cottage owners, he explains hashtags (to their endearing bewilderment) and later brings them to happy tears showing them how blogging showcases all there is for guests to love about their home.
Throughout the episodes, both hosts always bring their concepts back to the equally important goals of increasing revenue and delivering special guest experiences. They marry their individual areas of expertise through strategies like spending 10 percent of a guest's first night's rental on a welcome perk and owning a niche in the market through design and quality – "nichin' out," as Gorder says.
For seasoned property management professionals, the show won't provide much in the way of new strategies or insider tips, but it does provide a feel-good outside view of what the vacation rental industry is all about: the excitement, romance, and business of travel hospitality.