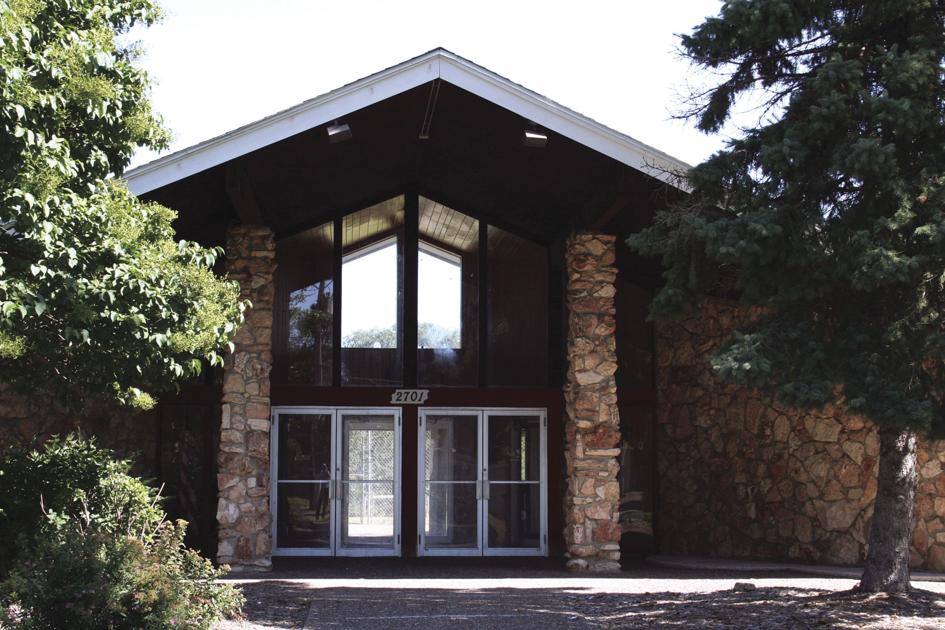 A renovation project for the Riverwind Community Building has been given the green light by the Coon Rapids City Council.
The council Aug. 8 approved a construction management contract – bidding, management and inspections – to the Kinghorn Company in Rogers for the Riverwind remodeling package. The building is located on Northdale Boulevard close to the Crooked Lake Boulevard intersection.
Since 2016 the council has had numerous discussion over the future of Riverwind and considered options ranging from demolition to a series of remodeling proposals. On May 22 the council unanimously agreed to retain the building and renovate a portion of it so that it could continue to be used as meeting space by community groups.
An ad hoc committee comprising three council members – Brad Greskowiak, Jenny Geisler and Mayor Jerry Koch – plus Coon Rapids Parks and Recreation Commission member Neal Livermore worked on the scope of the project with Kinghorn Company, which had been brought in earlier as a consultant.
The result was presented to the council Aug. 8 along with a cost estimate.
According to Public Works Director Tim Himmer, no work will take place in Riverwind's east wing, which has largely been used for storage in recent years.
But for the rest of the building, including the entrance and meeting rooms, air conditioning will be added, and there will be new furnaces, window and door replacements, new flooring, upgrades to the bathroom with new plumbing and fixtures, improved insulation and installation of LED lighting.
In addition, the roof will be replaced and exterior stucco will be rehabilitated and painted, Himmer said.
Site work will also be required to connect the improvements currently under construction in the adjacent Riverwind Park to the building, according to Himmer.
This will involve removing existing concrete sidewalk and deck area, irrigation revisions and sidewalk and trail construction, Himmer said.
Kinghorn is currently working with Coon Rapids architect Mike Kraft, who provided drawings for prior remodeling options considered by the council, to refine the plans and specifications before they are brought back to the council for bidding authorization, he said.
"Remodeling work should take two months to complete," Himmer said. "The goal is to have Riverwind back open Jan. 1, 2019."
Riverwind has been closed since June 1 because of the park construction project.
According to Himmer, the estimated budget is $345,000, which includes the $45,000 for the Kinghorn construction management contract.
The new shingle roof, which has a price tag of $28,050, will be covered by insurance because of hail damage caused by a June 2017 storm.
Funding will come from the city's park improvement fund through park dedication fees paid by developers of new projects in Coon Rapids.
Council members Wade Demmer and Greskowiak said the Riverwind remodeling project will enable the city to provide meeting room space at a much lower cost than constructing a new building.
Riverwind was built in 1964 as a private club and turned over to city ownership in 1971. For many years the city operated an outdoor public swimming pool at Riverwind, and in more recent years it was home the former Element Teen Center, which closed in 2017 and has been replaced with a program operated by Youth First Community of Promise, for which Coon Rapids has entered into a joint powers agreement involving Anoka County, Anoka-Hennepin School District 11 and the cities of Anoka, Andover and Ramsey.
Source: https://www.hometownsource.com/abc_newspapers/community/coonrapids/coon-rapids-signs-off-on-riverwind-renovation/article_f48c1bd8-a262-11e8-b60d-d75ed7c5873b.html