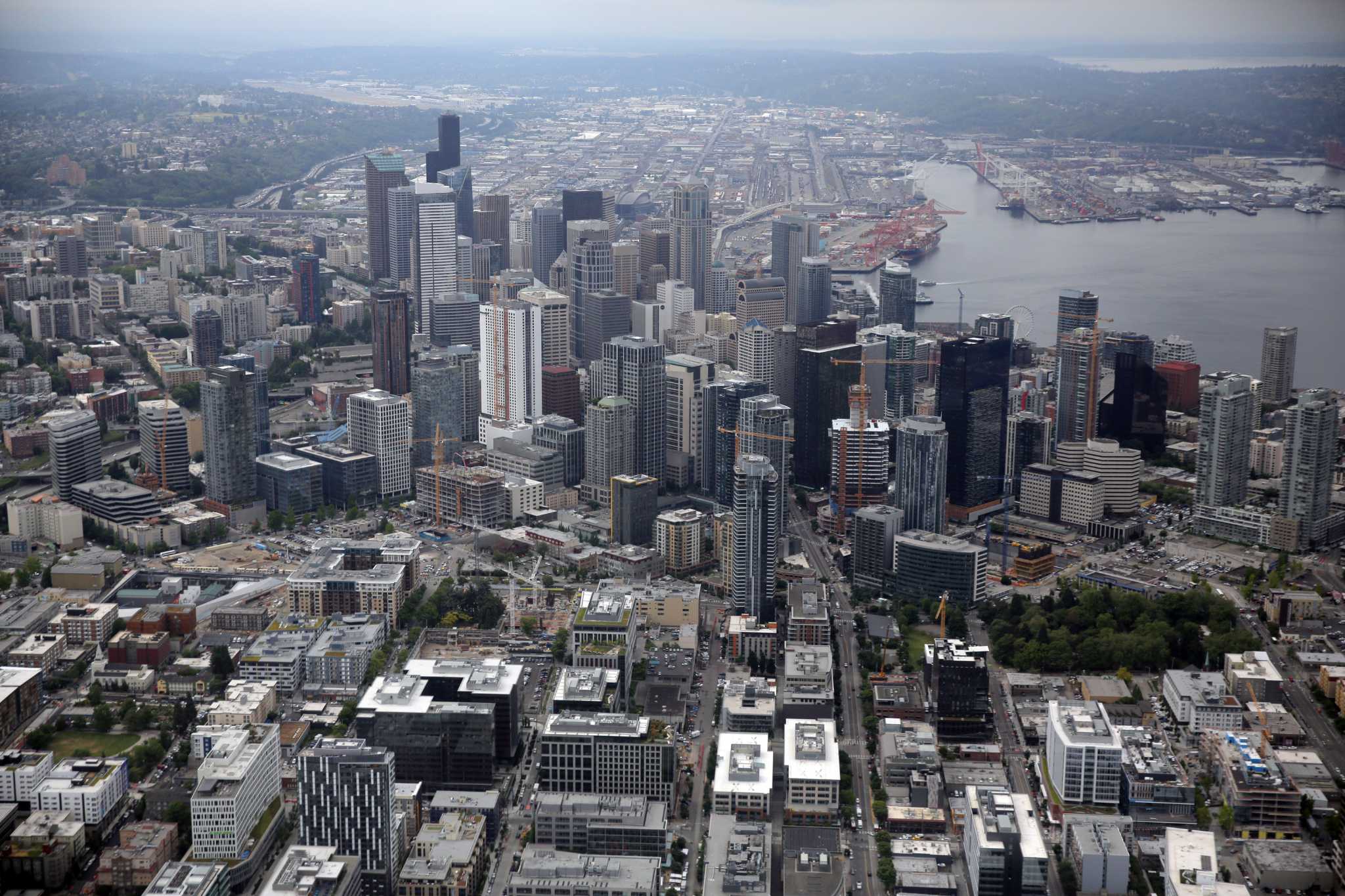 How much you need to pull in to live in more than 40 'hoods
Updated
Just how hard is it to buy a house in Seattle? Well, let's let the number speak for themselves.
If you're looking for affordable housing in Seattle, you're likely to be looking a long time. Based on our calculations, just two out of 40 Seattle neighborhoods are within reach for households earning the median income in the city, which is $83,476, according to the U.S. Census Bureau's most recent data.
We crunched the numbers on the bare minimum annual income you'd need to earn to pay a mortgage on a home in 40 Seattle neighborhoods. The figure roughly factors in property taxes and homeowners insurance, but does not include living expenses, utilities or transportation costs. It also assumes the home is move-in ready and doesn't need any maintenance, upgrades or expensive remodeling.
After seeing the numbers, it's no surprise why Seattle continues to be an untouchable market for many would-be buyers.
RELATED: Study: Here's how long it takes Seattleites to save for a home downpayment
The median sale price for all Seattle homes sold in the past 30 days according to Redfin is $745,000. That means a buyer would need to pull in around $138,000 annually to afford a home, which is well above the median income.
It's also worth noting that hundreds of thousands of Seattleites earn less than the median household income, which makes the dream of home ownership just that — a dream.
And moving further out of the city isn't an option for everyone, and those who move but maintain jobs in the city must contend with long, often costly commutes. A survey last year from INRIX revealed Seattle drivers spend 55 hours in traffic every year. The company also found traffic congestion cost Seattle drivers $1,509 annually.
And this year, a study said that Seattle has held firm as one of the worst spots for traffic globally.
To calculate the neighborhood figures, we assumed a 20-percent down payment on a 30-year mortgage and a 3.75-percent interest rate. Then we plugged the numbers into Zillow's mortgage calculator.
We also assumed the mortgage was roughly 30 percent of a person's annual income, based on guidelines set by the U.S. Department of Housing and Urban Development (with that, some have noted the 30 percent rule is basically useless because millions of American households spend much more on their mortgage).
RELATED: Rent this Capitol Hill mansion for $20K a month
The median home sale price comes from the past month of data for each neighborhood according to Redfin.
Scroll through the slideshow above to see figures for more than 40 Seattle neighborhoods (and try not to cry too much).
Bonus points: We calculated these figures back in October 2016 for 35 Seattle neighborhoods. You can see how the figures compare here.
Source: https://www.seattlepi.com/realestate/article/How-much-cost-each-Seattle-neighborhood-13067876.php