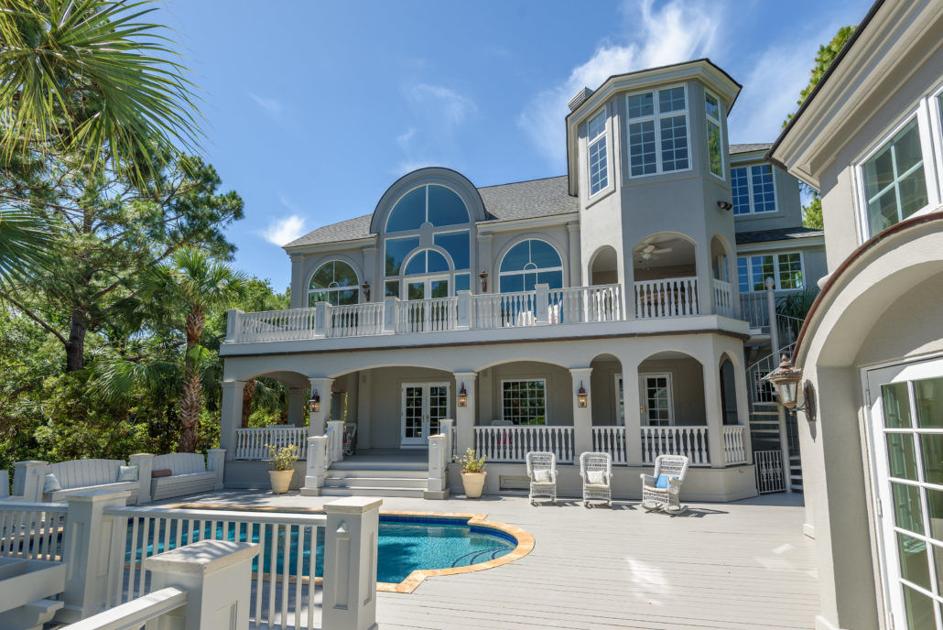 Sometime in the early 2010s, the U.S. housing market began to recover from a staggering recession and financial slide that triggered foreclosures, discount 'short' sales and a dearth of new home construction.
An early sign of a rebound in metro Charleston and elsewhere was when home improvement work cranking up, as homeowners sought to repair, beef up and renovate their residences in a rallying industry. Now close to eight years later, the remodeling, fix-up and overhaul business attracts an ample supply of customers.
"We are in a boom," says Chris Klick of CK Contracting. "We have more renovations now than we did 10 years ago," he says. "People are leveraging from the value of a house, they are moving up and it's working out for some people, making their home theirs," he says.
"There's a lot of aging material around here — homes, condos — not maintained that well during the recession," says Greg Deaton, owner of Caliber Construction custom remodeling company on Clements Ferry Road. The company does "everything: office, medical, houses, condos," he says. "We've finished some (renovations) on the Battery, Kiawah, really good projects. There's an abundance of business" — including properties that buyers fix up to 'flip," or sell quickly at a profit — "and it's time to redo," he says.
Industry professionals agree the remodeling business finds itself in a contrasting environment. The housing bust a decade ago left many properties in need of renovations and upgrades, which has boosted available construction projects. But the material and labor costs for everything from construction crews to lumber, drywall to concrete pushes up the final prices to consumers.
"We are along this line 10 years now without a major (expense) increase," Deaton says. Now hikes in steel and glass prices along with wall and foundation materials "can put the brakes on the project." Costs of heating, ventilation and air conditioning units have jumped 30 percent or so in the past decade as the HVAC systems grow increasingly complex so they can handle high-tech climate control and energy-efficient advances. According to Deaton, the HVAC is "the single most expensive (cost) for a shell building" — the bare-bones structure without interior installations.
The vibrant remodeling field hasn't been without a few hiccups. "We have stepped into the arena of renovations," Klick says, noting that around three years ago, a number of remodelers got out of the business. "It takes a unique individual," he says. In renovating established houses, "surprises will be found. The older the house, the bigger the surprises will be."
At the same time, buyers can benefit from restoring older houses in family-friendly neighborhoods with amenities and natural surroundings compared with purchasing a new home in a fledgling community that hasn't yet developed a chemistry.
"We've got one (remodeling project) going on in Snee Farm," a plush 40-year-old neighborhood in Mount Pleasant. "The location is excellent," Klick says. "What new neighborhood has large pine trees with half-acre lots and on top of that is a golf course?" he notes. "People ended up getting something they can't in a new neighborhood," he says.
The home improvement pros note that Lowcountry owners are asking for renovation favorites such as over-the-top kitchens and baths, but with a few wrinkles.
While not a trend yet, the remodeling experts are seeing a rise in owner preference for gray walls — "gray is the new beige, they say," Klick joked — "shiplap" wooden boards that add interest to interior walls and clean lines with little or no ornate baubles. Any bright or exotic features would be reserved for gathering places such as kitchens or living rooms.
Deaton refers to the style as the European or California look, while Klick says he's heard the spare style dubbed "modernish," casual or "beachy chic."
Adds Deaton, "I think lighting is one thing that's changed a good bit, a lot of recessed (lights)."
The renovation market should stay active, he says, although there are signs of a slowdown "once you do the math." Notably, interest rates are still historically low but if they rise significantly, people will realize they "can't afford that rate."
For more information and photos, go to www.postandcourier.com/business/real_estate/jim-parker.
Reach Jim Parker at 843-937-5542 or jparker@postandcourier.com.
Source: https://www.postandcourier.com/business/real_estate/all-the-rage—-fancy-redesigns-upgrades-bring/article_7d361228-abf4-11e8-8b31-c355e56a3d15.html